Welcome to JTD-Performance.com, the only shop specialized in tuning hardware for JTD engines Where remapping ends, JTD-Performance will continue! Take a look around in the shop and do not hesitate to contact us for questions.
We offer performance parts for a wide range of engines. Everything from the 1.3 MultiJet to the 2.4 JTD for example. We also offer tuning parts for TBi and MultiAir Engines.Wij bieden performance parts aan voor veel verschillende motortypes. Alles van de 1.3 MultiJet tot bijvoorbeeld de 2.4 JTD, daarnaast bieden wij ook dieverse tuningdelen aan voor TBi en MultiAir motoren.
We always include a manual with the products that are more difficult to install, you can choose if you want the manual on paper or if you also want it digitally on or special platform at checkout.
JTD-Performance on Facebook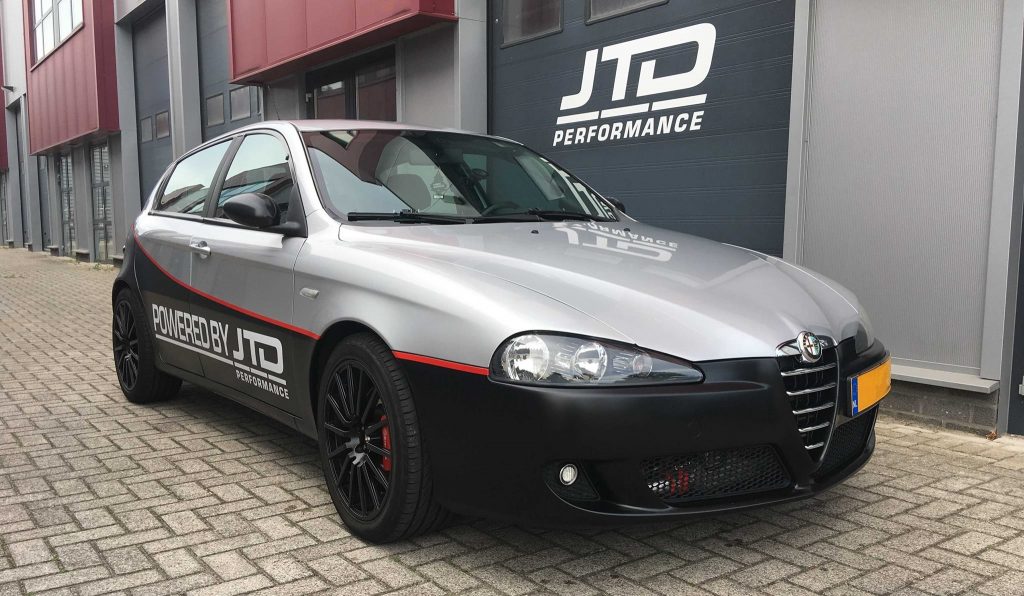 Our best selling products
Contact us
Visit us (Only by appointment)
De Huufkes 33K
5674 TL Nuenen
The Netherlands
Other contact options
Tel: +31 6 14 13 30 84
Email: info@jtd-performance.com
WhatsApp: Click here!